Smart lock features
ANSI/BHMA Grade Level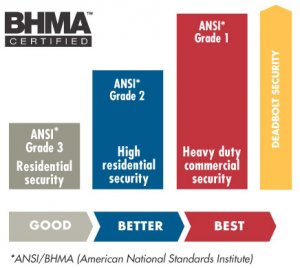 ANSI/BHMA grade is a common standard used to measure the security level for a lock in North America, even for smart locks. So, the first thing you should check is the ANSI/BHMA grade of your new lock, to see if it meets your requirement.
Installation requirement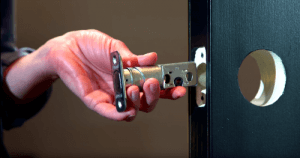 Before you choose a smart lock, it is important to check the installation requirements for the lock. Measure your door according to the instructions to see if the lock can be successfully installed. Most lock companies provide installation guides online, so you can easily find out if the lock is suitable for you before you buy it.
If you have any questions about lock installation, whether before or after making a purchase, you can always ask the manufacturer's support team for help. If you don't want to install the lock yourself, you can hire an expert to do the work for you.
Options to unlock/lock the lock
Unlike a regular lock, you have many options to lock/unlock a smart lock. These will vary, since every kind of smart lock has its own design. The common options are: by app, Auto-Unlock/Lock, access code, and mechanical key.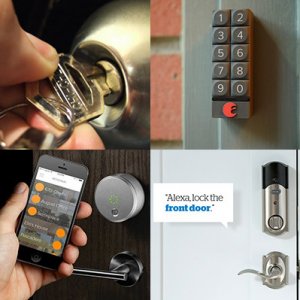 By App: General standard for all smart locks; use the lock's app to lock/unlock. In fact, it doesn't convenient for everyday
Auto-Unlock/Lock: Some smart locks, like the August 3rd Generation Pro, provide an auto-unlock feature which uses Wi-Fi and Bluetooth connections between your phone and the lock. After initial connection, the lock will know when you are back home and unlock the door for you. For auto-lock, most smart locks use delayed locking. You can change the delay time for auto-lock.
Access code: Some smart locks have a built-in keypad or support additional keypad devices to support the use of an access code. This is most convenient for everyday use; just remember the code and you can enjoy keyless entry.
Mechanical key: The traditional way many locks still reserve the mechanical key as a last resort in case other methods are not working.
By Voice: If your smart lock supports a voice assistant, then you can use this fantastic way to unlock or lock the door, especially if you have guests visiting but you are busy.
Smart home protocol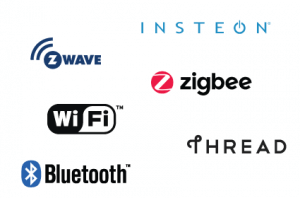 Nowadays, smart-home protocols like Z-Wave, Zigbee, Bluetooth and Wi-Fi are used on smart locks. But although most major protocols are catered for, the locks using Z-Wave have prevailed in recent years.
It's very important to know what home protocol is used on the smart lock if you want to make it work with a home hub like Echo or Google Home, since some protocols are not supported (or directly supported).
Smart system compatibility
To integrate a smart lock with some smart-home systems such as Alexa or Google Assistant, you should check if the smart lock originally supports the system.
Most popular smart lock brands
August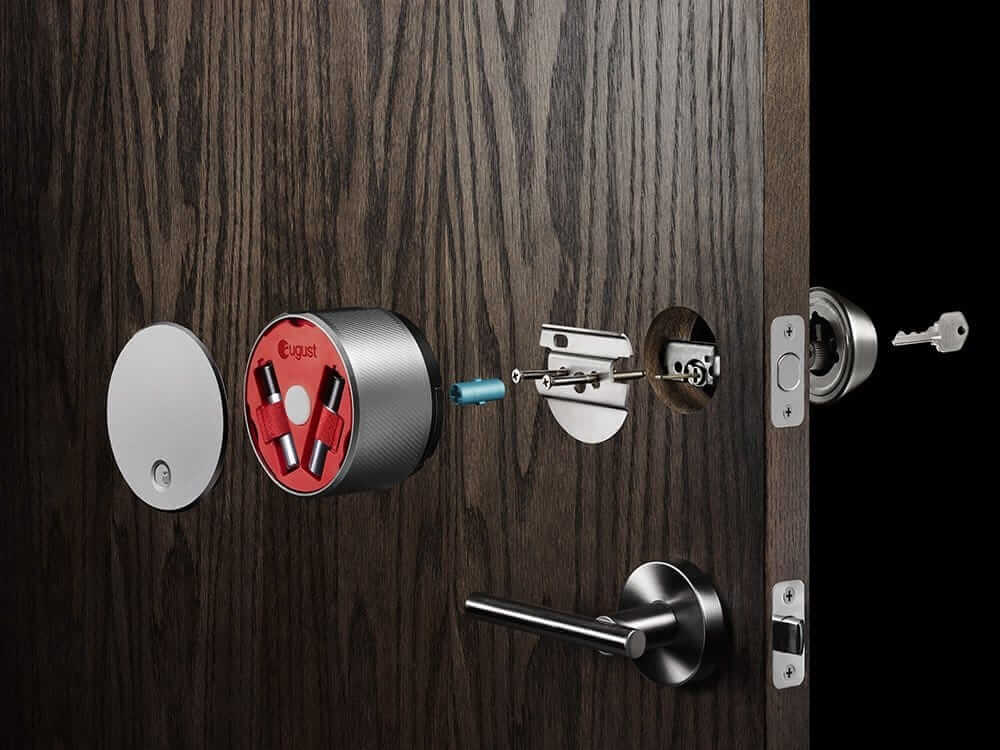 Since August was founded in 2012, it has released 3 generations of August smart lock and August smart lock Pro. In the latest models August lock 3rd Gen and August lock 3rd Gen Pro August added a motion sensor called DoorSense to determine if the door is open or closed. Auto-Unlock is one of the most popular and unique features for August smart lock users. If you need remote access or want to integrate with Alexa or Google Assistant, you also need August Connect.
Note: In 2017, August was acquired by Assa Abloy, the world's largest lock company.
Yale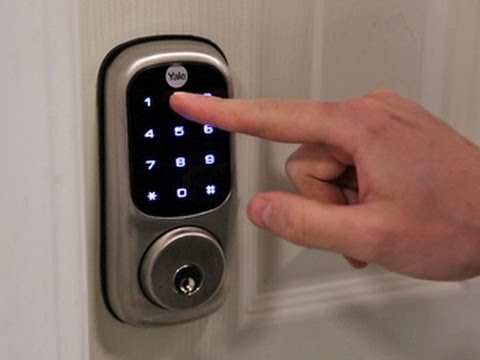 Yale has been established as a lock company for over 150 years in the US and UK, and it still produces many types of lock for commercial and residential use, including Yale smart locks. The product line covers almost every home protocol you can find today. Interestingly, Yale is also owned by Assa Abloy, and it is probably because of that the latest Yale smart lock models like YRD226 and YRD 256 started to work with the August app and August DoorSense sensor in 2018.
Nest x Yale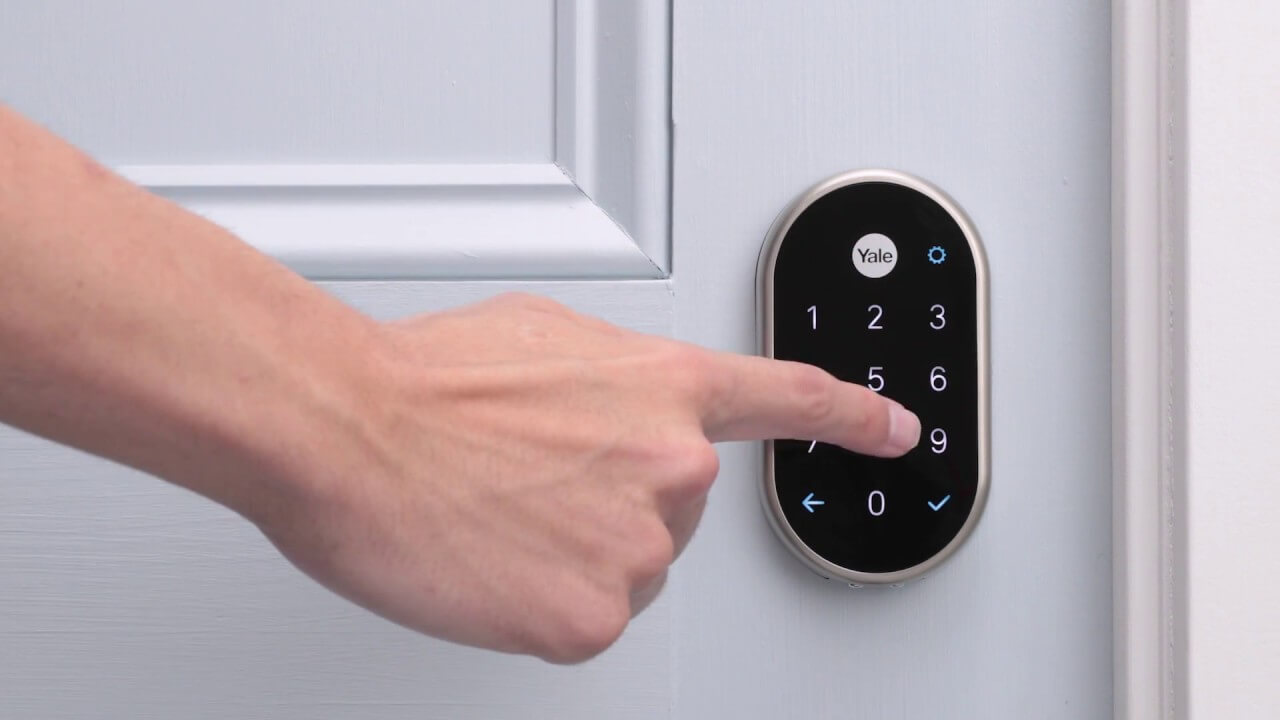 The Nest x Yale(model# YRD540) lock is co-produced by Nest and Yale. It combines technologies from the traditional lock industry and powerful smart-home ecosystems. Since Nest is a Google-owned company, frankly speaking it's an exclusive smart lock which only works in Google's own ecosystem.
Schlage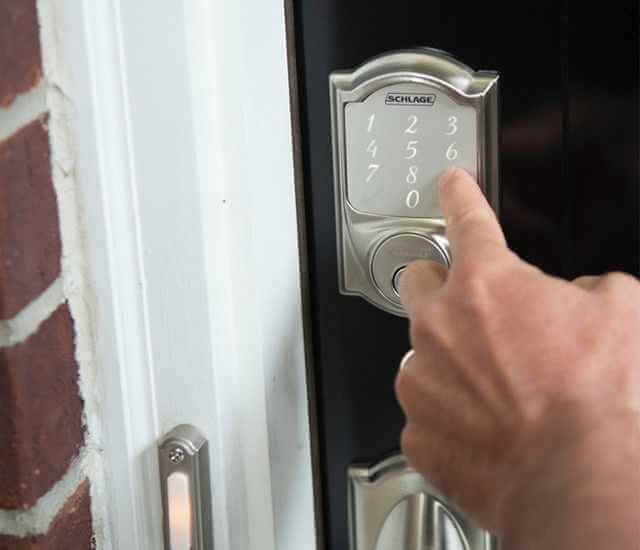 Schlage began as a lock manufacturer over 90 years ago and, today, produces smart locks. It has a wide selection of smart locks that fit any smart-home system. Its latest lock is the Schlage Encode WiFi Deadbolt that uses Wi-Fi instead of Z-Wave or Bluetooth, which is a very rare design in the current smart lock market. But, thanks to that feature, Schlage Encode locks don't need a hub/bridge like Zigbee/Z-Wave/Bluetooth-based locks do.
FAQ
Is the smart lock more secure than a regular lock?
Yes and no, there is no reason for smart locks to be more secure than regular locks if they are using the same cylinder. All locks can be forced or otherwise circumvented, but some smart-lock models can send an alert to the user if attempts at forcible entry are detected.
What's the ANSI/BHMA standard?
ANSI/BHMA grade is a certification to determine the strength and reliability of a lock. Usually it can be found in the specification of the lock. Cylinder locks use the A156.36 Auxiliary Locks standard which has 3 grade levels.
ANSI Grade 1 – This is a heavy-duty commercial security lock. It is specifically designed for high traffic and superior security. As the strongest grade, it can be used for residential applications too, but it is predominantly found in commercial and industrial applications.
ANSI Grade 2 – This is a high residential security or low commercial grade. It is designed to offer superior security and durability for homes and light commercial use.
ANSI Grade 3 – This is a basic residential security lock that meets the lowest acceptable quality standards for locks by the ANSI.
What if the smart lock runs out of power?
Almost every lock company has a no-power solution. For locks with a keyhole, just use the mechanical  key. For locks with a charge port, you will need a battery or mobile power supply to provide temporary power from the exterior of the lock, then you can unlock the door.