The smart thermostat is a device driven by IoT technologies. It doesn't change the basic principle of thermostatic control but creates a precise and easy way to manage the thermostat and HVAC behind it.
If you want a cozy home in hot-summer or cold-winter, a good HVAC system is necessary for cooling or heating your room, but that cannot guarantee your room at the desired temperature. Sooner or later the room will be overcooled or overheated if the HVAC continues running.
To maintain room temperature in a comfort range the HVAC system must cyclically turn on and off, that's why we need a thermostat to control HVAC and keep your room at the desired temperature, or more precisely, keep the temperature differential in a small range. Usually, the temperature differential of a thermostat is set to +- 1 to 3 degrees. This means if a thermostat is set to 73 degrees and the temperature differential is +-1 degree, then the actual temperature will fluctuate between 72 and 74. The cycle rate determined by the thermostat cannot be too high, because turning the HVAC equipment on and off too frequently will wear it out prematurely.
Different from traditional thermostats
Compared to manual or programmable thermostats the regular thermostat types widely in use, the smart thermostat makes them look like antiques.
Remote/internet control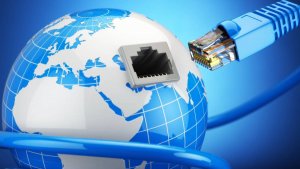 An obvious difference is app control. Smart thermostats are Wi-Fi connected products, so the buttons or touchscreen are not the only way we can use them. Open the app on your smartphone or other mobile devices to see the current status and change temperature settings for your HVAC system. More than that, the smart thermostat provides more advanced features like temperature scheduling or the ability to change the mode of operation, which provides easier and interactive ways to control your HVAC.
Work smartly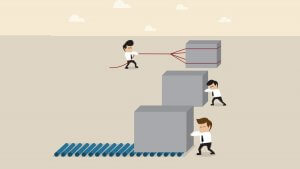 These thermostats are called a "smart" because they can work efficiently for different scenes, which regular thermostats cannot accommodate. For example, when you head for home after a workday in winter, a smart thermostat can sense you are coming home and start the heating so that, upon arrival, you won't feel cold or have to wait a long time for the room to warm.
The key is that a smart thermostat works actively it can change work patterns if it needs to while manual or programmable thermostats work passively, so can't sense that your needs or environment have changed.
Everyone has their own preferences, even for room temperature. With a smart thermostat, you can customize your own temperature plan for a day or 7-days, by setting time schedules or creating scenes for different situations to make your HVAC work more effectively in your everyday life.
Better energy efficiency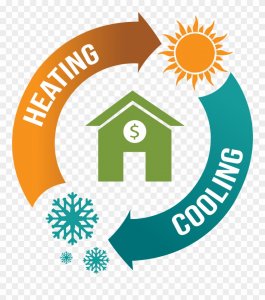 Since the thermostat can sense changes in the environment, it can alter the way the HVAC works, based on needs, so it will reduce human error. If somebody leaves home with the HVAC still running, a smart thermostat will not waste energy heating/cooling an empty room.
Although the smart thermostat seems certain to create energy savings, this depends on how we use the device. In other words, a smart thermostat makes energy saving easier, but we still need to make some initial input (effort) into thermostat adjustment to achieve the balance of comfort and saving we want. So, don't expect energy savings to appear automatically, in the same way, that you only save on energy bills if you use regular thermostats properly.
Great with smart-home systems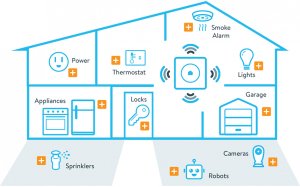 The ability to work with other systems makes smart thermostats far more powerful than regular ones, for example, with Alexa, Google Assistant or Apple HomeKit connected you can use your voice to control smart thermostats. That's a great convenience if your hands are full or you're far away from the thermostat controller.
Using a smart hub is another option to manage your thermostat with other smart devices. From the hub's app, you will easily know what's running and what's not, and you can also create some scenes to make devices work together. For example, you can make your smart thermostat work with a motion sensor. If the motion sensor detects human activities, then the hub will turn on the thermostat; if activity ceases, it'll shut it down. You can also use your smart phone's built-in GPS to tell the thermostat when you leave or return home. This is how smart thermostat could sense your arrival in the previous example.
Key factors for smart thermostats
HVAC compatibility
The first thing you should do is check your current HVAC system to find out what kind of system you have, although most HVAC system types are supported by the smart thermostats on the market. Still, you need to make sure the thermostat can work with your HVAC.
Smart-home system compatibility
If you already have, or want to have a smart-home system, then you should check the thermostat is compatible with the home system. Don't just look at the advertised description: Works with Brand-Xdoes not equate to Works fine with Brand-X.A better way is to check customer reviews on online stores like Home Depot or Amazon. Also, you can find much useful info in online communities like Reddit. You can even post questions on both in the hope of getting a direct answer!
Installation and setup
Like common thermostats, you need to wire smart thermostats to your HVAC system. There is no big difference between them, but in some cases, you may not have a common wire (C wire, providing constant 24V power), which is necessary for smart thermostats. Most smart thermostats have a solution to deal with the no C wireissue but do check if their solution is suitable for you.
The physical installation represents about half the work necessary to make a smart thermostat fully operational. The setup process is the other half. In most cases, it will just take you a few minutes if you follow the user guide, but if things go south, it's better to double-check the guide to see if you've missed something, or call the service team for support.
Most popular thermostat by brand
Google Nest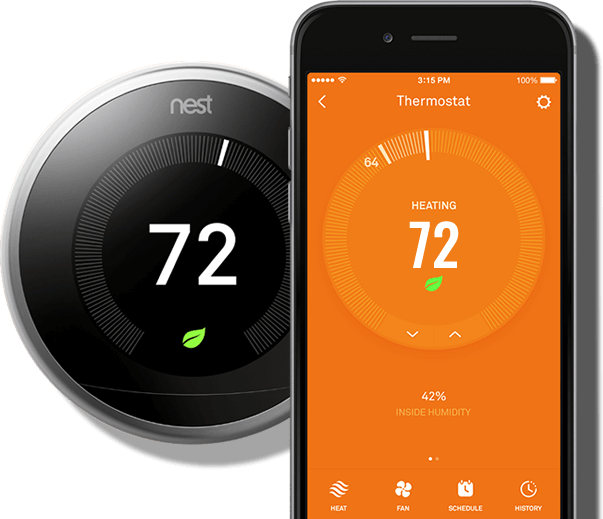 Google Nest, formerly Nest, currently has two thermostat models on sale: Nest Learning Thermostat 3rd Generation and Nest E thermostat. The Nest 3rd Generation is the most powerful product in the range, the Nest E is a simplified version of the Nest 3rd Generation, with the self-learning feature removed and a lower price. In Sept 2018, Nest released a temperature sensor to improve the performance of these two thermostats, clearly a reaction to competing with Ecobee, which already has such a feature.
Ecobee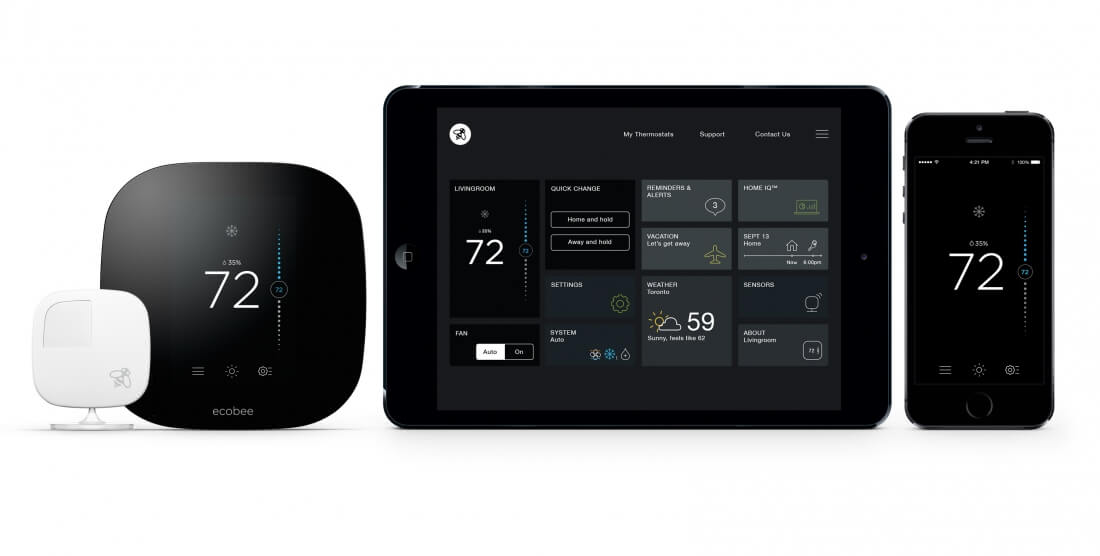 Ecobee is another top smart-thermostat maker. It alo provides two options: Ecobee3 lite and Ecobee4. Ecobee4 is the first thermostat with Amazon Alexa built-in, which means you can use voice command to operate Ecobee4 directly. As previously mentioned, Ecobee has its own sensor to support the thermostats, which is a bit better than the Nest temperature sensor at sensing if a room is occupied or not since it has a motion detect function.
Note: Ecobee room sensor or smart sensor also support old Ecobee3 model, but need firmware upgrade to latest version.
Honeywell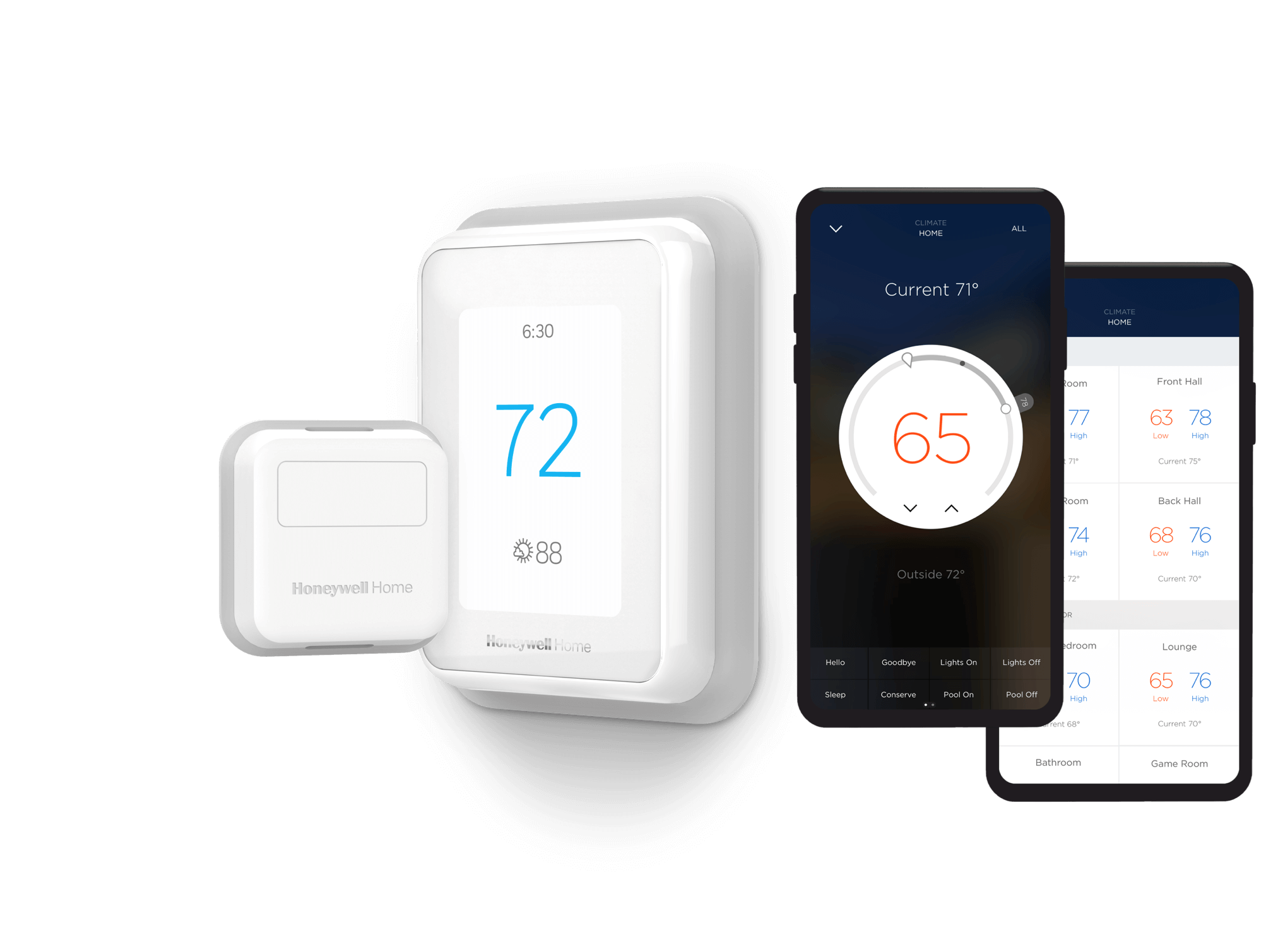 As a long-established company in the industry, how could Honeywell miss the opportunity to take a share in the rising smart market? Honeywell Home, as a sub-brand under Honeywell International, is focused on developing smart-home products, including smart thermostats. In 2019, it has many models on sale, but I only recommend 4 models: T5 plus, T6 Pro, T9 and T10 Pro (the other thermostat models are out of date).
Note:
T6 Pro and T10 Pro are sold and Installed by Authorized Professional Reseller.
Smart Room sensor only compatible with Honeywell Home T9 and T10 Pro smart thermostats.
Emerson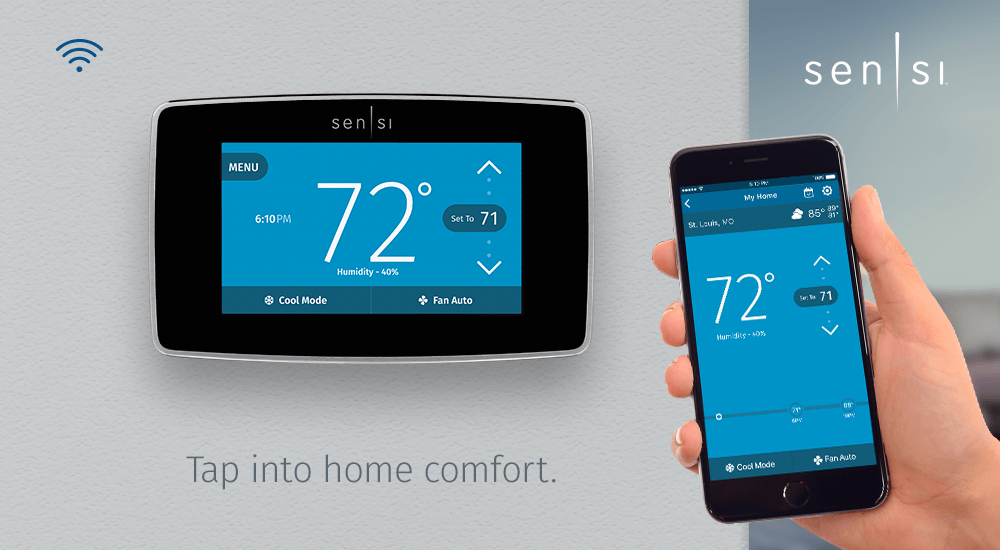 Emerson doesn't have many smart thermostat products, only the Sensi Touch series which includes two models: ST55 and ST75. Their performance is seemingly average but with a fair price compared to that of competitors. An interesting thing is that Emerson provides a paid service called Multiple thermostat Manager which enables a number of thermostats to be controlled at one place and time. This may not be much help for the average homeowner, but offers great convenience for anyone managing extensive facilities or large properties with many thermostats installed.
Johnson Controls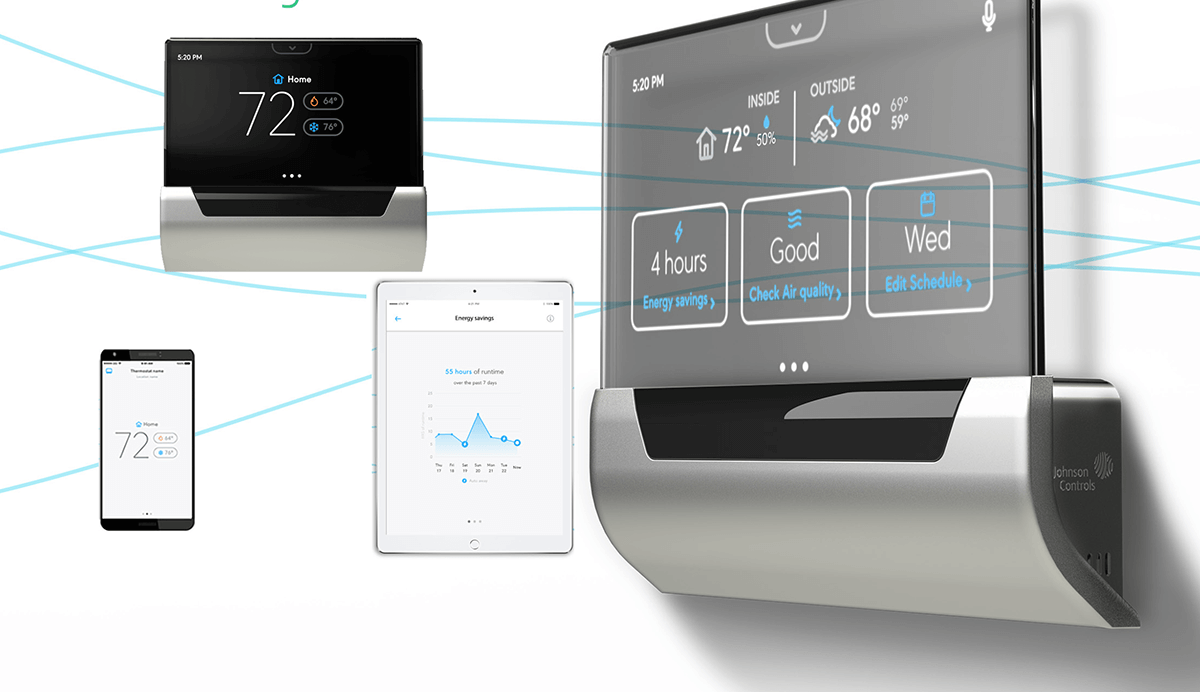 In 2018, Johnson Controls finally released its first smart thermostat: GLAS thermostat, which has a very high tech look, as if the whole device is made of glass. GLAS has built-in Microsoft??Cortana so, like Ecobee4, you can use voice commands to control it without any smart speaker. You can also connect this device to Alexa or Google Assistant (as we all know, Cortana isn't a good choice for current smart-home control).
Rebate and savings programs
Can't wait to replace your old, regular thermostat? Wait one second! Check with your local energy company, you may get a rebate when you buy it. There are rebate or energy saving programs for Energy Star certified thermostats, usually provided by the energy company: most above-mentioned thermostats are included.
You can use the URLs below to check if there is a rebate or saving program in your area.